Then began I to wax in wisdom,
One word led on to another word,
One work led on to another work.
(Hávamál: 141)
---
My first novel was published in 1981. In 1982 I was consecrated as a pagan priestess. One way or another, I've been following both paths ever since. On this site you'll find information on what I've done and what I'm doing, with links and resources to find out more.
"Writing" will take you to information about both my non-fiction work and my novels and stories.
"Community" has news about projects  in the pagan and heathen communities.
The calendar shows when I'll be attending conventions and festivals, and doing radio interviews and book signings.
If you have a comment or a query, or there's something I haven't covered that you'd like to know, please get in touch. I'll try to update regularly and answer your questions.
---
News!
COMING IN SEPTEMBER FROM WEISER BOOKS –
                 ODIN, ECSTASY, RUNES, & NORSE MAGIC
In a sense this is the book I have been working on since I first encountered Odin in 1987, a chance to share what I have learned from the lore, from others who have met him, and from my own experience.  This is a book for those who heard about Odin on Vikings, or American Gods, and want to know the lore behind the vision, those who already know Odin and want to hear how others see him, and those who are, perhaps unexpectedly encountering him today.
For Diana's 2017 travel schedule see  "Calendar"
The Essential Guide to Possession, Dispossession, and Divine Relationships

Although the practice of possession by deities, ancestors or spirits is best known from African inspired traditions such as Santeria, it happens in every culture, and an increasing number of Americans are experiencing it—intentionally or involuntarily—today. I have been studying this phenomenon ever since Odin unexpectedly showed up at a ritual in my living room over twenty years ago, talking to people who experience it, working with groups that practice it, and eventually learning how to do it myself.  It has become increasingly clear to me that letting another Person into your head is an intimate relationship, and if it is to be a positive experience,  the guidelines one would use for any healthy relationship should apply.   This book is the result of my own experience practicing and teaching this kind of trance work, and includes comments from others who do this work in a variety of religious traditions.
Coming in June, 2015, "Blood-Kin" in Gifts of Darkover, edited by Deborah Ross (MZB Literary Trust), in which renegade Free Amazons deal with mob violence and an epidemic as they strive for acceptance.
---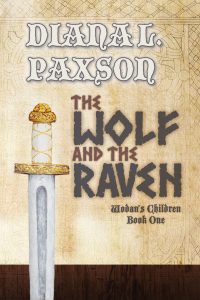 The Wolf and the Raven hunt again!
 The Wolf and the Raven, first novel in the Wodan's Children trilogy, is available once more!  This is the book that explains how the  lives of Brunahild and Gudrun, Sigfrid and Gundohar, first become entwined. We meet them first as children, and learn what  experiences make them the people who will do the deeds that became one of the greatest European legends.Here we learn how Sigfrid  reforged his father's sword, and the true nature of the dragon he is destined to kill. Meanwhile, Brunahild is being trained as a valkyrie  in the hills above the Rhine and learning the secrets of Germanic magic. Wodan (Odin) also appears, subtly nudging his children in the  direction Wyrd needs them to go.
Out of print for over a decade, it's the first book in my backlist to be available for a new generation of fans. Buy your twentieth  anniversary edition of The Wolf and the Raven today!
 Also available as a PDF and an eBook for all your devices, direct from my online store.
For more information in purchasing this and other books, check back soon for information on how to order all my books through my online store!
---
Recently Released: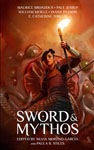 "Weavings", in No True Way, edited by Mercedes Lackey, DAW, 2014.  Set in Lackey's Valdemar, the story pits a human weaver against a spider empowered by ancient magics."Evanda's Mirror", in Stars of Darkover, edited by Deborah Ross, MZB Literary Works Trust, 2014.  What happens when a trans-woman tries to join the Free Amazons…."Light", in Sword and Mythos, edited by Silvia Moreno-Garcia and Paula R. Stiles, Innsmouth Free Press, 2014.  This was my first opportunity to do  a story in the Lovecraft mythos, about some Greenland archaeologists who find something they didn't expect in the melting glacier.
For copies of the summer 2014 issue of Witches & Pagans magazine, in which I was interviewed by Hunter Liguore, see: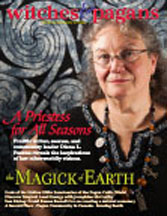 http://www.bbimedia.com/store/index.php?main_page=product_info&cPath=42_95&products_id=773